Hometown Street Dance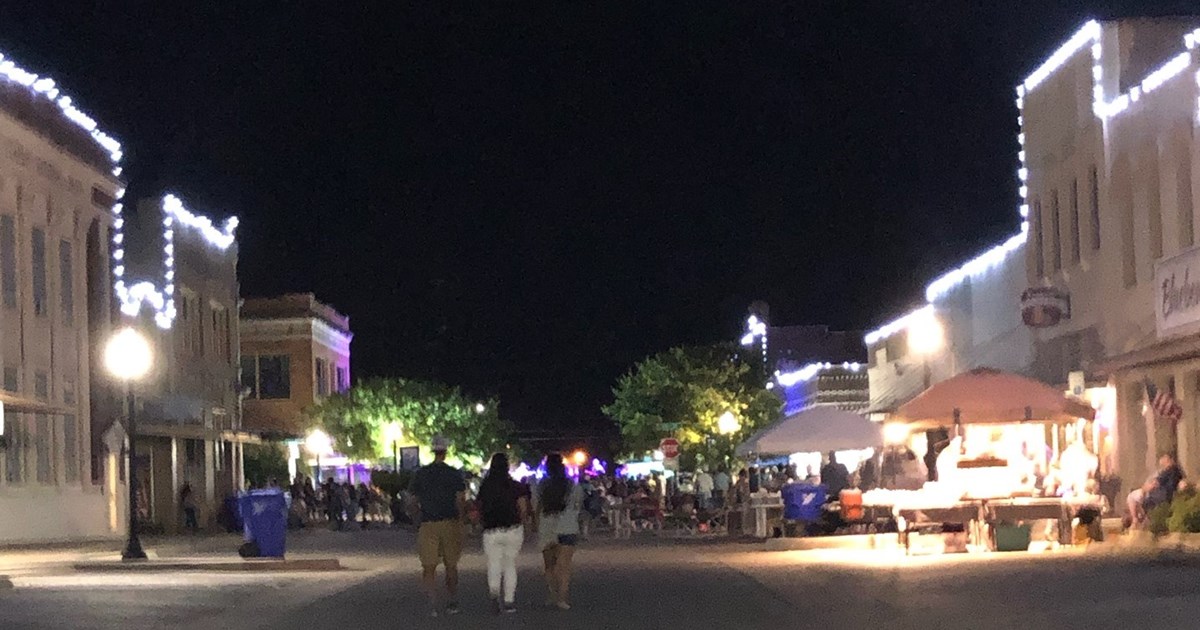 In what is evolving into an annual event to celebrate our heritage, but deciding July was just too hot to be able to enjoy our beautiful downtown, The Yoakum Area Chamber of Commerce has moved what was previously called our Birthday Bash to the evening of September 19th, 2020. This year we will be featuring a "Battle of the Bands" between two homegrown Yoakum area bands – Southpaw and the Justin Cooper Band. Each band will play for an hour at a time and switch back and forth for your listening entertainment. We are excited as we know both bands will put on a great show. Gates will open at 5:30 pm at the corner of West Grand Avenue and Lott Street and the bands will start at 6:00 pm and play until midnight. Admission is $10.00 for 13 years old and up, $5.00 for anyone 12 and younger. During this time of COVID-19, according to the Governor's guidelines, "all individuals must wear a face covering wherever it is not feasible to maintain six feet of social distancing from another individual not in the same household". We hope to have several food trucks with various menu items and non alcoholic drinks will be sold by the Chamber at our concessions booth. This event would not be possible without the continued support of the following businesses: Legacy Disposal, Yoakum National Bank, Zimmerman Electric, Chandler Drilling, Crossroads Bank, Emiliano's, Anders Auto, The Turquoise Cactus and the City of Yoakum. So bring a lawn chair if you like and come out for an enjoyable evening outdoors and enjoy some great music. For the latest details please check us out on Facebook at Yoakum Area Chamber of Commerce.
Come On By!
It's the birthplace of Texas Independence and the starting point of the Chisholm Trail... Learn more about the riches waiting for you in our South Texas region by visiting Yoakum today!